THE TRYTON SIDE BRANCH STENT SYSTEM IS DESIGNED TO TREAT A WIDE SPECTRUM OF BIFURCATED LESIONS.
The Tryton Side Branch Stent is deployed in the side branch artery using a standard single-wire, balloon-expandable stent delivery system. The open architecture of the Tryton stent allows for integration of a conventional drug eluting stent for the main vessel, facilitating complete lesion coverage.
---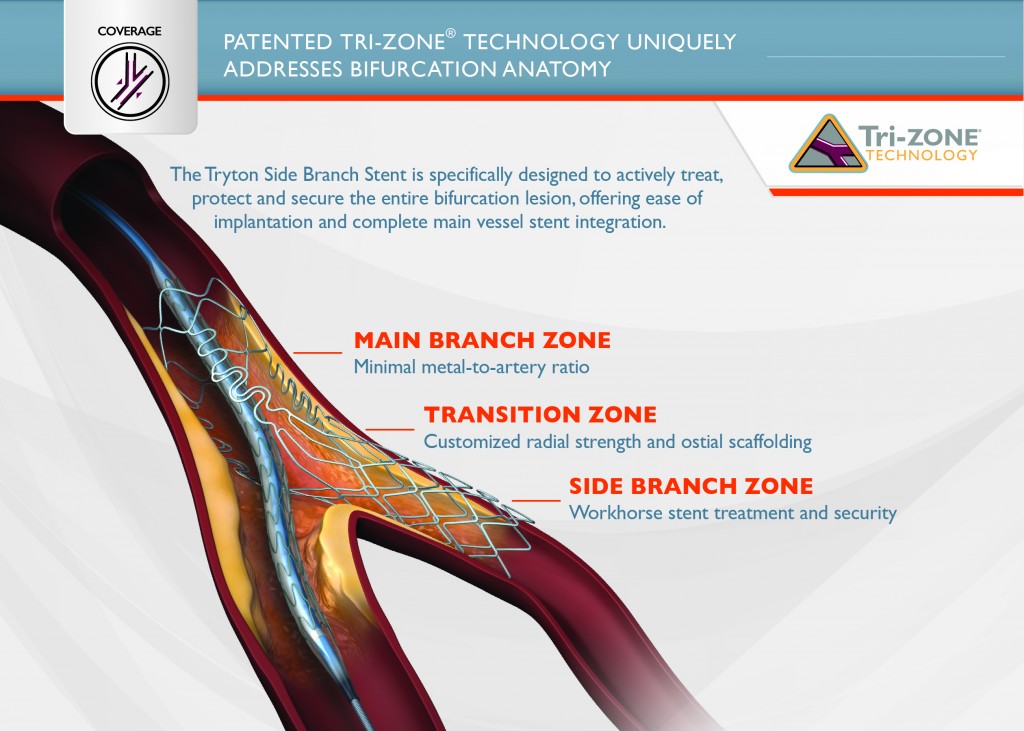 EASE OF USE AND PROCEDURAL CONTROL RESULT IN PREDICTABLE OUTCOMES
The Tryton Side Branch stent is easy to implant and integrates into your preferred drug eluting main vessel stent, providing predictable angiographic outcomes and acute device success.
Tryton has conducted the largest randomized clinical trial comparing a Tryton stent vs. provisional strategy in significant bifurcations. The multi-national landmark study enrolled over 700 patients from up to 75 centers.
"This is the first bifurcation stent out there that I think has been effective and simple to use."Dr. James Hermiller