Vice President, Regulatory & Quality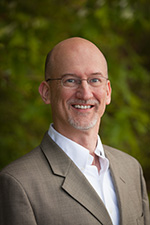 Douglas Ferguson has more than 20 years of medical device experience, working in the areas of regulatory and clinical affairs, compliance, research and development, and quality assurance.
Douglas has brought a wide variety of products from early development to commercialization via simple and complex regulatory/clinical pathways to gain worldwide regulatory approvals.
Prior to joining Tryton, Douglas held positions at Becton Dickinson and Company, Boston Scientific Corporation, and C.R. Bard, Inc. While at Boston Scientific Corporation, Douglas spearheaded the effort to bring the company's first drug eluting stent to worldwide markets, starting at the time of the first-in-man trial and serving as the principal liaison with the FDA and European notified body in obtaining approvals for this combination product.
He also played a significant role in finalizing the company's overall approach to creating global regulatory/clinical strategies, incorporating risk identification and minimization to facilitate timely approvals.
Douglas holds a B.S. degree in Biomedical Engineering from the Johns Hopkins University and an M.S. degree in Biomedical Engineering from the University of Alabama at Birmingham.