F.A.C.C., Founder & Chief Medical Officer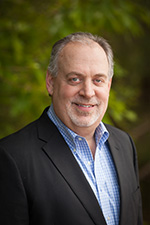 Dr. Aaron V. Kaplan is Professor of Medicine and of Community & Family Medicine and Director, Dartmouth Device Development Symposia at Dartmouth Medical School and Director of Research, Cardiac Catheterization Laboratories at the Dartmouth-Hitchcock Medical Center in Lebanon, N.H.
In addition to his clinical responsibilities, Dr. Kaplan supervises cardiology fellows, chairs the Dartmouth Device Development Symposia and lectures regularly at the Tuck School. Prior to joining the Dartmouth Faculty, Dr. Kaplan was director of Interventional Cardiology at the Palo Alto VA and served on the faculty at Stanford. Dr. Kaplan has more than 40 publications and is on the editorial board of Cardiac Catheterization and Intervention.
Dr. Kaplan has been an active medical device entrepreneur for more than 15 years and has been on the founding team of a number of venture-backed medical device companies including LocalMed and Perclose. In addition, Dr. Kaplan has consulted to NMT Medical, Guidant Corporation, Johnson & Johnson and was an Entrepreneur-In-Residence at Three Arch Partners. Dr. Kaplan has authored 18 U.S. Patents.
He received a B.S. from Tufts University, M.D. at Wake Forest University, medical training at Northwestern University and cardiology training at Stanford University.