THE TRYTON SIDE BRANCH STENT SYSTEM IS DESIGNED TO TREAT A WIDE SPECTRUM OF BIFURCATED LESIONS.
The Tryton Side Branch Stent is deployed in the side branch artery using a standard single-wire, balloon-expandable stent delivery system. The open architecture of the Tryton stent allows for integration of a conventional drug eluting stent for the main vessel, facilitating complete lesion coverage.
---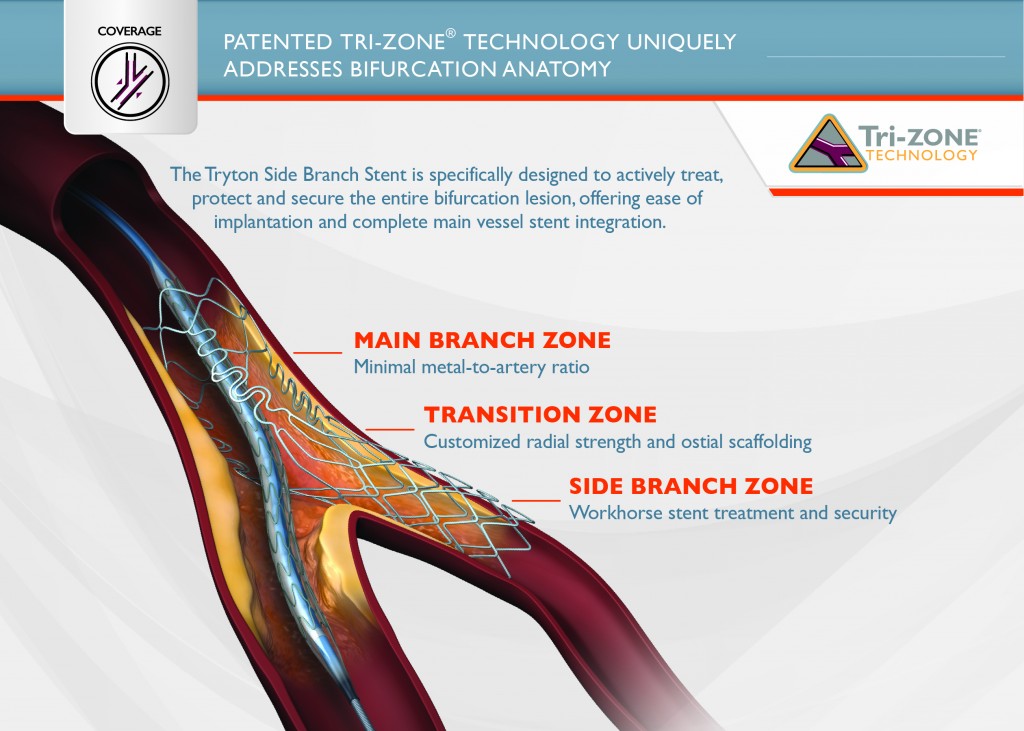 ---
"I would say that the Tryton stent's easy to use, and is highly predictable and for any level of experience operator."DR. PHILIPPE GÉNÉREUX
---
Prior to use, please refer to the complete "Instructions for Use" packaged with each stent system for more information on Indications, Contraindications, Warnings, Precautions, Adverse Events, and Clinical Procedure instructions.