Arnerich Massena, Inc.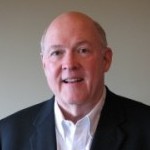 Russ Rottiers partnered with Arnerich and Massena, Inc. in 2002. This investment firm's main focus was on the medical device industry.
Russ is also a 30 year veteran of the semiconductor industry including 23 years at Intel Corporation where he managed several business units and programs for the company including components, systems and software for Intel's Federal Systems Group, Intel Systems Group, Intel's Workstation Group, and Intel's Memory Systems Group.
Originally, he managed Intel's corporate sales activities for several major accounts. He began his semiconductor career at American Microsystems, Inc. as a chemical engineer in their Research and Development Group.
Russ has served on the boards of several companies, including being on the Advisory board for General Motors Institute.