RiverVest Venture Partners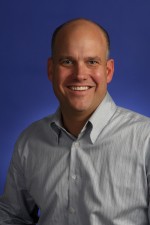 Jay Schmelter is a managing director and co-founder of RiverVest. He focuses on company formation and venture investing in the medical device sector.
Jay has extensive experience in life science venture capital, finance, and industry. Before co-founding RiverVest, he was a principal at Crescendo Ventures, a global venture capital fund, where he led investments for the firm's life science division.
At Crescendo, he was involved with numerous portfolio companies and founded TissueLink Medical. Prior to his transition to venture capital, Jay was a medical devices research analyst at Piper Jaffray, where his research coverage focused on cardiovascular-related medical device stocks.
He was also a marketing manager for Medtronic, with responsibility for two successful product launches and the marketing activities of two of Medtronic's U.S. cardiac surgery-related businesses.
He received a B.A. in accounting from Michigan State University and an M.B.A. from the University of Chicago.